Last Updated on February 24, 2021 by jbgaray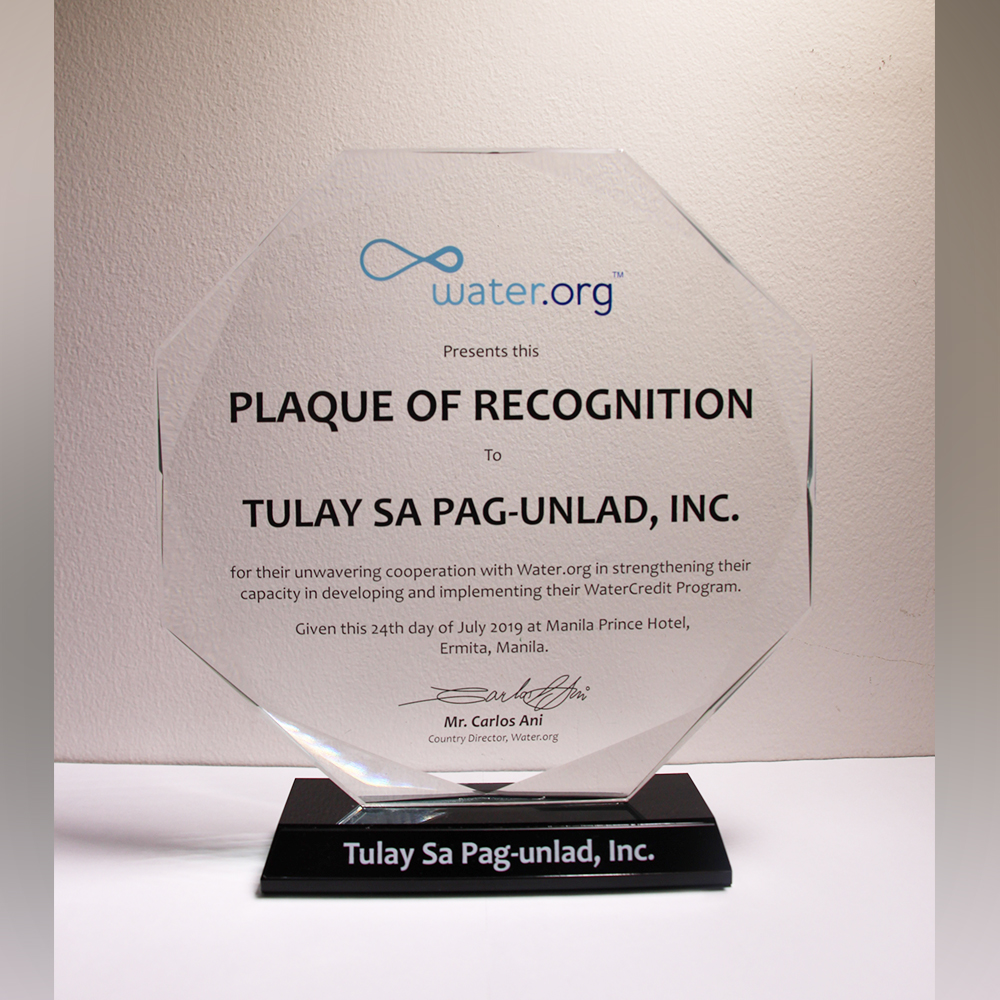 On July 24, 2019, during Water.org Partner's Night held at Manila Prince Hotel, Ermita, Manila, TSPI is recognized for its unwavering cooperation with Water.org in strengthening its capacity in developing and implementing its Water Credit Program. TSPI is among the top 3 Water Credit partners of Water.org based on the percentage of clients to the total client base, who are served through affordable financing for improved access to safe water and sanitary toilet facility. As of July 2019, TSPI has served a total of 44,826 clients through its sanitation loan program, with support from Water.org.
Water.org is an international NGO based in the USA, working on projects in Africa, Latin America and Asia. Water.org is working with large and medium scale microfinance institutions to develop scalable and sustainable water and sanitation loan products.