TSPI-MBAI Board of Trustees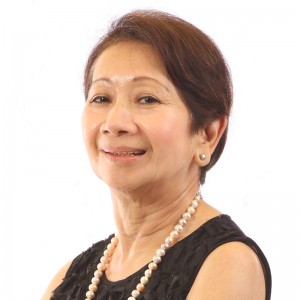 Ms. MA. LUZ A. PLANAS
CHAIRPERSON
Served for 38 years at the Bank of the Philippine Island (BPI) before retiring as President & CEO at BPI Forex Corp.  She is currently involved in various civic and religious organizations as a member of the board.  Her notable contributions include the renovation of the Resurrection of the Lord Parish church in BF Parañaque and the greening of BF West Executive Village in Parañaque City.  In her hometown, Roxas City, she partnered with the local community to build the new Pueblo de Panay.  She is a passionate dancer, joining competitions here and abroad.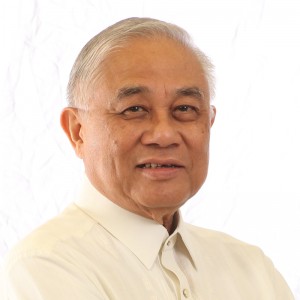 ATTY. CORNELIO C. GISON
VICE CHAIRMAN
Chairman, Audit & Risk& Compliance Committee

Concurrently serves as the Vice Chairman of TSPI Mutual Benefit Association, Inc. while sitting at the Board of Advisers & Audit Committee of Metropolitan Bank & Trust Co.  He served the government as Undersecretary for Revenue, and Consultant of the Philippine Deposit Insurance Corp.  He is former President of the Capital Markets Integrity Corp. of the Philippine Stock Exchange (PSE) and partner and head of Tax Practice of top auditing firm SyCip Gorres Velayo (SGV) & Co.

Atty. Gison obtained a Bachelor of Law at the Ateneo de Manila University and his Masters in Comparative Law at the University of Pennsylvania.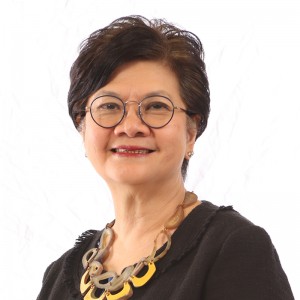 Ms. FLORENCIA G. TARRIELA
TREASURER
Chairperson, Investment Committee
Holds the distinction of being the first woman chairperson of the Philippines National Bank (2005 to present) and first Filipina to serve as vice president of Citibank N.A.  A former Undersecretary of Department of Finance, she has won several accolades namely:  Go Negosyo 2018 Women Intrapreneur Awardee, Most Outstanding Citibank Philippines Alumni Awardee for Community involvement, and Distinguished Lady Banker awarded by the Bank Administration Institute of the Philippines.  She plays an active role as trustee of FINEX Foundation and fellow at the Institute of Corporate Directors (ICD).  As an entrepreneur, she is the owner of Flor's Garden, a natural learning center and butterfly and bird sanctuary located in the hills of Antipolo.  Rizal.  Aside from being a natural farmer and an avid environmentalist, she is also a co-author of several inspirational books.  She received her Bachelor of Science in Business Administration, major in Economics from the University of the Philippines and a Master's in Economics from the University of California, Los Angeles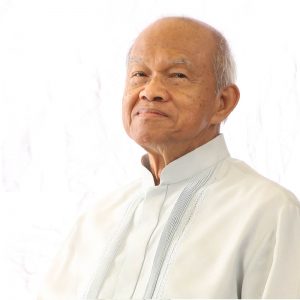 Mr. RENE E. CRISTOBAL
Founder and Chairman of the Board of REC Group of Companies, a provider of overseas employment to Filipino Professionals, technicians and maritime crew members in both land-based and sea based sectors, mainly to European and American contractors and ship owners since 1978.  He founded and chaired the Association of Professionalism in Overseas Employment (ASPROE), composed of non-fee charging and ethical recruitment agencies licensed by the Philippines Overseas Employment Administration Employment (DOLE), and the Office of the President, and have been elevated to the "Hall of Fame".  Most recently he was honored with the knighthood in the Order of Orange of Nassau (the Netherlands).  He is also founder and chairman of the Philippine-Netherlands Business Council (now Dutch Chamber of Commerce in the Philippines).  He organized and chairs a joint venture for the "turnkey" construction of feed mills in the Philippines with the Van Aarsen International of Holland. 
Mr. Cristobal is also co-founder and Vice President of the Bagong Bayani Foundation, Inc which honors outstanding overseas Filipino workers.  He is a former member of the Board of Governors of the Employer's Confederation of the Philippines (ECOP), former chairman of ECOP's Corporate Social Responsibility (now headed by its Council of Leaders), while serving as special adviser on labor migration to the ASEAN Confederation of Employers (ACE).  He is also CEO of companies involved in integrated engineering services, manufacture of innovative construction materials and advocate for the development of bamboo plantation and processed products such as charcoal and activated carbon.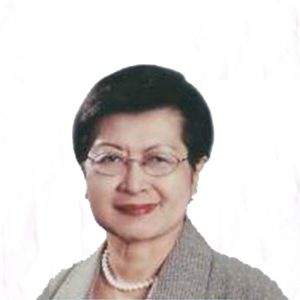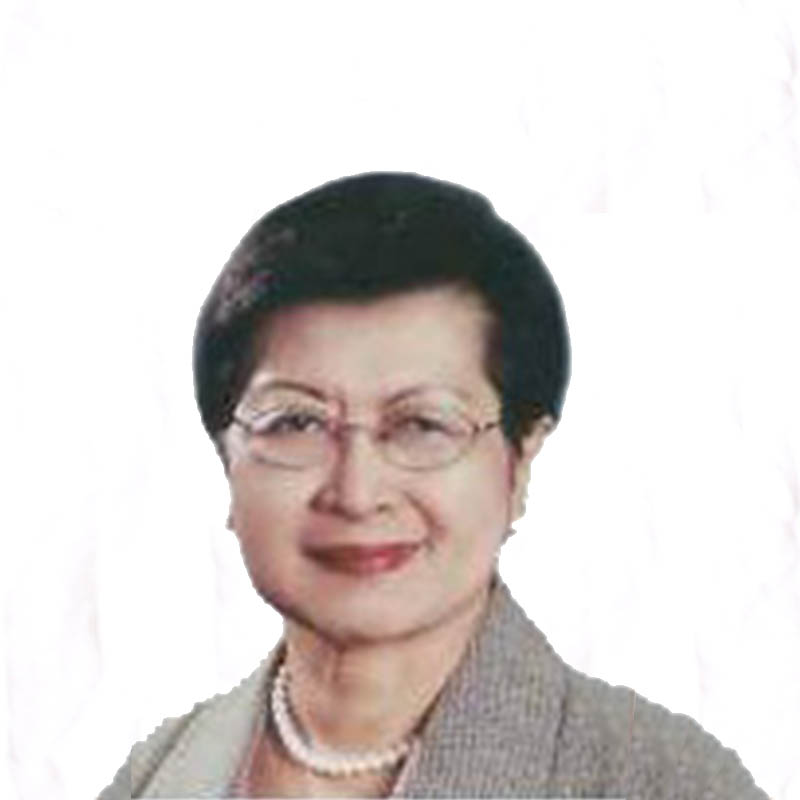 Ms. JUANITA D. AMATONG
Has been in government service for most of her career.  She served as Secretary of Finance from Dec. 2003 to Feb. 2005, before she was appointed as a member of the Monetary Board in 2006 to 2011.  She is currently a member of the Board of Directors of Rodriguez Rural ban, Inc.  In addition, she is a professor of public finance and international finance in Siliman University, a Protestant-affiliated school in Dumaguete City, where she started her career as a teacher and served as member of the Board of Trustees for 20 years.
Mr. RICARDO G. LAZATIN

ADVISOR
A reputable senior banker, accumulated a wealth of experience from his 45 years of occupying top management and executive positions in banking, finance and investments, of which 31 years were spent with three major universal banks and two major finance companies in the Philippines.  He sits in the board of 13 private corporations, five of which he also serves as President.  He is also currently the Chairman and President of Tahanan ng Panginoon Foundation and Trustee and Corporate Treasurer of the Ligaya ng Panginoon Foundation, Inc.  He has been active in the Financial Executives Institute of the Philippines (FINEX), FINEX Foundation and Philippines Finance Association (PFA) for the past 33 years, meriting various FINEX and PFA Presidential Merit, Service and Lifetime awards.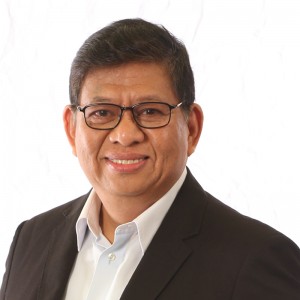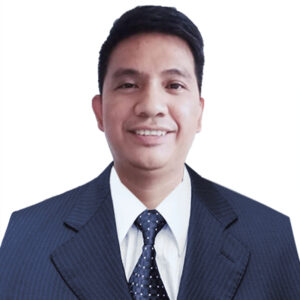 Mr. REXCHELL A. QUERIDO
EMPLOYEE REPRESENTATIVE (2022-2023)
Regional Head – North
Mr. Rexchell Querido is the Regional Manager of the North Region covering Region I (Ilocos Sur, Ilocos Norte, La Union and Pangasinan) and Cordillera Administrative Region (CAR). He has been with TSPI for 18 years.
Mr. Querido started his career in TSPI as an Account Officer of Tayug Branch in CY 2004.  He was transferred to Candon Branch as Senior Account Officer and later became the Branch Manager.  In CY 2010, he was promoted to Area Manager handling several municipalities in La Union. After three years, he became the Sector Manager for Ilocos, La Union, CAR and Pangasinan before becoming the Regional Head of North Region.He is actively serving in Jesus is Lord Church, Urdaneta City Chapter as head of the Music Ministry and member of the Church Management Team (CMT).  He is a graduate of BS Accountancy in Urdaneta City University.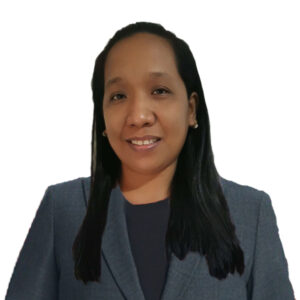 Ms.JEANILYN L. ESBERTO
MEMBER REPRESENTATIVE (2022-2023)
(NORTH REGION)
JEANILYN "Jelyn" L. ESBERTO is the member representative for North Region. She is an active member and currently the Center Treasurer of Center 73 of Bugallon Branch for the past 5 years.
Ms. Jelyn runs a sari sari store and Gcash padala business.  She is the classroom Grade 2 President of Angarian Elementary School and actively participates in different barangay activities like the Barangay Clean and Green and Tree Planting Programs.    She is a BS Computer Science graduate from Pangasinan State University.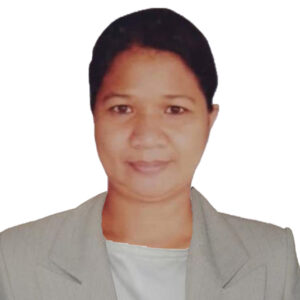 Ms.LUZVIMINDA D. CAUNCA
MEMBER REPRESENTATIVE (2022-2023)
(CENTRAL)
LUZVIMINDA "Phinay" D. CAUNCA is the member representative for Central Region. She is an active TSPI member for the past 9 years and is currently the Center Chief of Center 116 of Bagong Silang Branch. She is also a TSPI Client-Agent and TSPI MBAI Coordinator (TMC). As a TSPI Client-Agent, she handles 260 members from 38 TSPI centers in Bagong Silang Branch.
Ms. Phinay also joined Hapinoy and shares her learning and other best practices to other TSPI members. She is into rug manufacturing business, e-loading and payment center and a sari-sari store owner.  She is also very active in.   She is a Computer Science graduate from Employment Apprenticeship Research Network (EARN) School.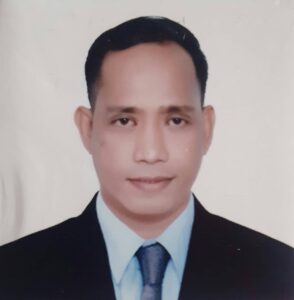 Mr. RANDY DELA PEÑA
MEMBER REPRESENTATIVE (2022-2023)
(SOUTH REGION)

RANDY DELA PEÑA is the member representative of South Region. He is an active member for the past 11 years and is currently the Center Chief of Center 17877 Lucena 1 Branch. He is also a TSPI Client-Agent handling 205 members from 18 TSPI Centers, a TSPI MBAI Coordinator (TMC) and a Council Leader.
Mr. Randy is also the President of the General Parent-Teachers Association in Integrated High School (SY 2018-2019 for elementary and SY 2021-2022 for High School). He is into Gcash/Padala business, lay away plan for gadgets and appliances and runs a sari-sari store He studied a two-year course as HRM Associate in Master Technical Training Center in Calamba, Laguna.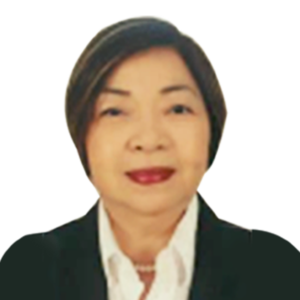 ALICE Z. CORDERO / PRESIDENT & CEO OF TSPI
Ms. Cordero also serves as President and Chief Executive Office for TSPI Mutual Benefit Association, Inc. – the microinsurance arm of TSPI.  She gained her management and leadership expertise through her solid career in banking. She was the Philippine National Banks's First Senior Vice President (FSVP), until April 2019 and was appointed as the Chief Compliance Officer (CCO) at the Bank on June 2010 with oversight of the Parent Bank, including at the subsidiaries, affiliate and foreign branches.  She also served as the Corporate Governance Executive of the Bank.  From 2008 to 2019, she served as a Director and presently an adviser of the Association of Bank Compliance Officers (ABCOMP).  She obtained her Bachelor of Science in Business Economics from the University of the Philippines and earned units in Master in Business Administration from the Ateneo Graduate School of Business.
Prior to joining PNB, she was the CCO of Allied Banking Corporation (ABC) from 2007 to 2010.  She worked with Citibank N.A. – Manila Branch for almost 20 years, from 1998 to 2007 and held various senior positions in teh Consumer Banking Group, including Compliance and Control Director for the Philippines and Guam in 2004
Her 40 years of banking experience include working for Philippine National Bank (PNB from 2010 to 2019, ABC (1979-1983) 2007-2010.  First National Bank of Chicago-Manila Branch (1983-1986), Far East Bank and Trust Company (1986-1988) and Citibank N.A.-Manila Branch (1988-2007), where she held department head positons in Credit Policy, Credit and Research Management, Financial Control, Corporate Regulatory Reporting, Asset Strategy, Business Development and Risk Management and Compliance.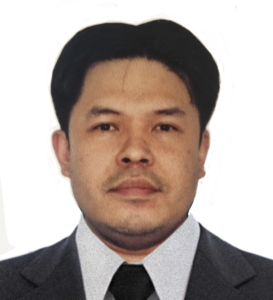 ROBERT ANTHONY D. SIA / ACCOUNTING FINANCE & ADMIN HEAD 
Mr. Sia graduated from De La Salle University – Manila with the degree of Bachelor of Science in Accountancy. He passed the Philippines CPA Board in 1994.
His extensive work experience includes eight years in the Assurance of Business Advisory Division of a top audit firm as Audit Supervisor and sixteen years in accounting and finance management as Comptroller of publicly-listed group of companies and Chief Accountant of telecommunication company in Guam.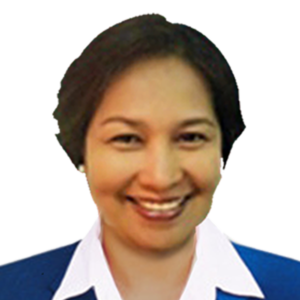 SHERRY LOU A. SALAZAR / DIRECTOR, OPERATIONS & MARKETING
 Ms. Salazar graduated with a degree of Bachelor of Arts in Economics from the University of Santo Tomas – Manila.  Earned masteral units (Master of Arts in Economics) from the same university and passed the comprehensive examination.
She has thirty years' experience in project planning, product design, implementation and monitoring of microfinance programs, microinsurance, institutional loans gained from the local and international nonprofit organizations.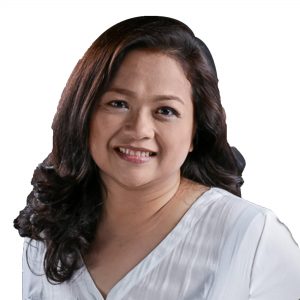 Atty. LEONARDA D. BANASEN
(CORPORATE SECRETARY)
Atty. Banasen is a graduate of AB Legal Management from the University of Santo Tomas – Manila and finisher her Bachelor of Laws in Lyceum of the Philippines.  She took and passed the bar in 2005.
Atty. Banasen joined TSPI MFI NGO in February 2008 and currently she is the Assistant Corporate Secretary and head of Legal and Human Resources Services Group of TSPI MFI NGO.  In January 2016, she was assigned to hold con-current senior positions as Head for Legal and Corporate Secretary for TSPI MBAI.