Our Board of Trustees is made up of recognized leaders across many areas of expertise, representing the diversity of our membership. They generously contribute their time, talent and energy to the pro-poor and god-centered mission of TSPI.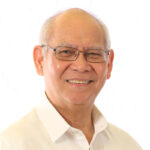 Atty. Lamberto L. Meer
CHAIRMAN
Served TSPI as Corporate Secretary before he became the chairman, following the footsteps of his late father-in-law, past TSPI Chairman Emmanuel Pelaez, former Vice President of the Philippines and Ambassador to the United States.
Atty. Meer is the Managing Partner of Meer, Meer & Meer, a 69-year-old law firm founded by his grandfather, father, and uncle. He is also a convener of the Pilipino Movement for Transformational Leadership, one of the largest coalitions of Christian organizations in the Philippines focused on forming, supporting, and electing competent Christian servant leaders.
Dr. Abraham F. Pascual
VICE CHAIRMAN
Chairman of the Board of Pascual Laboratories, Inc. (PascualLab). He also currently sits in the Board of Directors of four other companies, L & I Development Corp., Agape Development & Research Corporation, Halang East Corporation, and Octten Holdings Inc. He is recipient of several awards: Golden Shell Rising Award from the Department of Trade and Industry (DTI); the Philippine Marketing Association's Agora Awardee for Outstandting Achievement in Entrepreneurship (Large Scale); Go Negosyo's Most Inspiring Bulakeño Entrepreneur; and the PLDT and Go Negosyo's MVP Bossing Awards.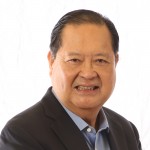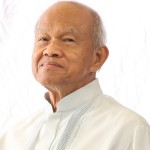 Mr. Rene E. Cristobal
PRESIDENT
Founder and Chairman of the Board of REC Group of Companies, a provider of overseas employment to Filipino professionals, technicians, and maritime crew members in both land-based and sea-based sectors, mainly to European and American contractors and ship owners since 1978.  He founded and chaired the Association of Professionalism in Overseas Employment (ASPROE), composed of non-fee charging and ethical recruitment agencies licensed by the Philippine Overseas Employment Administration (POEA). His companies have received awards from the POEA, Department of Labor and Employment (DOLE), and the Office of the President, and elevated to the "Hall of Fame." Most recently, he was honored with a knighthood in the Order of Orange of Nassau (The Netherlands).  He is also founder and chairman of the Philippine-Netherlands Business Council (now Dutch Chamber of Commerce in the Philippines).  He organized and chairs a joint venture for the "turnkey" construction of feed mills in the Philippines with the Van Aarsen International of Holland.
Mr. Cristobal is also co-founder and Vice-President of the Bagong Bayani Foundation, Inc. which honors to outstanding overseas Filipino workers.  He is a former member of the Board of Governors of the Employers' Confederation of the Philippines (ECOP), former chairman of ECOP's Corporate Social Responsibility (now headed by its Council of Leaders), while serving as special adviser on labor migration to the ASEAN Confederation of Employers (ACE).  He is also CEO of companies involved in integrated engineering services, manufacture of innovative construction materials, and advocate for the development of bamboo plantation and processed products such as charcoal and activated carbon.
Mr. Ricardo G. Lazatin
TREASURER
A reputable senior banker, accumulated a wealth of experience from his 45 years of occupying top management and executive-level positions in banking, finance and investments, of which 31 years were spent with three major universal banks and two major finance companies in the Philippines. He sits in the board of 13 private corporations, five of which he also serves as President. He is also currently the Chairman and President of Tahanan ng Panginoon Foundation and Trustee and Corporate Treasurer of Ang Ligaya ng Panginoon Foundation, Inc. He has been active in the Financial Executives Institute of the Philippines (FINEX), FINEX Foundation and Philippine Finance Association (PFA) for the past 32 years, meriting various FINEX and PFA Presidential Merit, Service and Lifetime awards.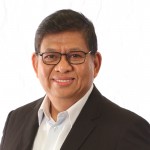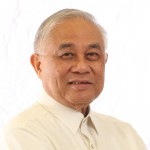 Atty. Cornelio C. Gison
CORPORATE SECRETARY
Concurrently serves as the Vice Chairman of TSPI Mutual Benefit Association, Inc. while sitting in the Board of Advisers & Audit Committee of Metropolitan Bank & Trust Co. He served the government as Undersecretary for Revenue Operations of the Department of Finance, Acting Commissioner of the Bureau of Internal Revenue, and Consultant of the Philippine Deposit Insurance Corp. He is former president of the Capital Markets Integrity Corp. of the Philippine Stock Exchange (PSE), and partner and head of Tax Practice of top auditing firm SyCip Gorres Velayo (SGV) & Co.
Atty. Gison obtained a Bachelor of Law at the Ateneo de Manila University and his Masters in Comparative Law at the University of Pennsylvania.
Other Members of the Board of Trustees

Ms. Juanita D. Amatong
Has been in government service for most of her career. She served as Secretary of Finance from December 2003 to February 2005, before she was appointed as a member of the Monetary Board in 2006 to 2011. She is currently a member of the Board of Directors of Rodriguez Rural Bank, Inc. In addition, she is a Professor of public finance and international finance in Silliman University, a Protestant-affiliated school in Dumaguete City, where she started her career as a teacher and served as member of the Board of Trustees for 20 years.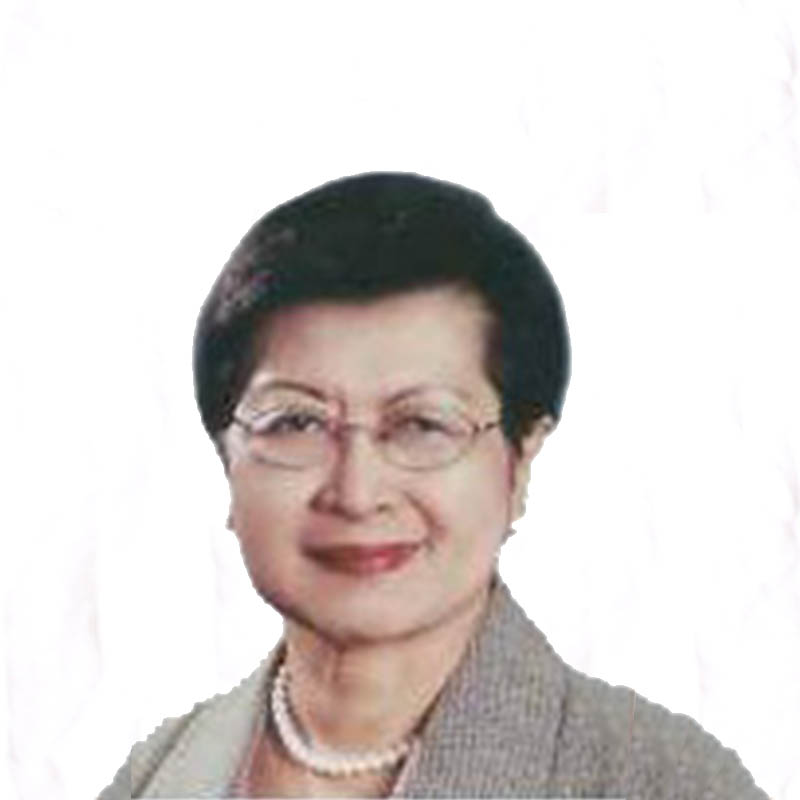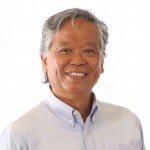 Mr. Jose D. Fider
A Service Team member of Tahanan Ng Panginoon, an outreach program that helps poor communities in Metro Manila. He is also a trustee of Puso Ng Ama Foundation, a non-profit organization serving the youth in the former Payatas dump site, and of Cradle of Joy (COJ) Catholic Progressive School, a non-profit school established by a faith-based organization. He is also currently President of BFL Bookstores Inc. and Trans Access Corp. He took up Bachelor of Science in Business Administration at the University of the Philippines.
Mr. Alberto M. Malvar
Has been engaged in environmental and community development work in Antipolo, Rizal, for over 30 years. At age 40, he left the corporate world and answered God's calling to begin a full-time reforestation mission in the Upper Marikina Watershed in an effort to minimize the destructive effects of typhoons to Metro Manila. To achieve sustainable forest protection, his family founded the Mount Purro Nature Reserve (MPNR), an eco-park and a social enterprise pioneering sustainable travel destination. It advocates a lifestyle of stewardship, simplicity, and sharing. Moreover, it highlights God, Nature and People as the true measures of personal and community development. They also established the MPNR Foundation, an organization that advocates the rehabilitation of the Upper Marikina Watershed through the empowerment of the upland communities living within the watershed, especially the Dumagats. Both organizations are vital to his pursuit of an overarching dream of a flood-free Metro Manila and a thriving Upper Marikina Watershed that functions as the "lungs of Metro Manila."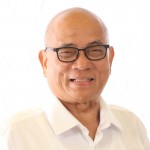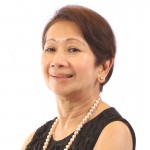 Ms. Ma. Luz A. Planas
Served for 38 years at the Bank of the Philippine Islands (BPI) before retiring as president and CEO of BPI Forex Corp. She is currently involved in various civic and religious organizations as a member of the board. Her notable contributions include the renovation of the Resurrection of our Lord Parish church in BF Parañaque and the greening of BF West Executive Village in Parañaque City. In her hometown, Roxas City, she partnered with the local community to build the new Pueblo de Panay. She is a passionate dancer, joining competitions here and abroad.
Ms. Florencia G. Tarriela
Holds the distinction for being the first woman chairperson of the Philippine National Bank (2005 to present) and the first Filipina to serve as vice president of Citibank N.A. A former Undersecretary of the Department of Finance, she has won several accolades, namely: Go Negosyo 2018 Woman Intrapreneur Awardee, Most Outstanding Citibank Philippines Alumni Awardee for Community Involvement, and Distinguished Lady Banker awarded by the Bank Administration Institute of the Philippines. She plays an active role as trustee of FINEX Foundation and fellow at the Institute of Corporate Directors (ICD). As an entrepreneur, she is the owner of Flor's Garden, a natural learning center and butterfly and bird sanctuary located in the hills of Antipolo, Rizal. Aside from being a natural farmer and an avid environmentalist, she is also a co-author of several inspirational books. She received her Bachelor of Science in Business Administration, major in Economics from the University of Philippines and a Master's in Economics from the University of California, Los Angeles.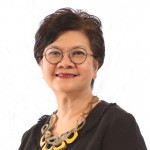 Founder and Chairman Emeritus

Mr. David T. Bussau
Our Founder and Chairmain Emeritus, Mr. David T. Bussau, left a successful business career at the age of 35 to pioneer the concept of providing marketplace solutions for social problems. His foundation, Maranatha Trust and Opportunity International Australia, has given birth to 15 international movements including Wholistic Transformation Resource Center, Foundation Inc. (WTRC) in the Philippines. These movements address a broad spectrum of social issues in developing countries, including health, education, nutrition, water, microfinance, persecution, leadership, sex trafficking and professional governance of not-for-profit organizations.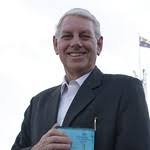 He is renowned for his innovative and creative approach to post-disaster rehabilitation, contending that wealth creation and the power of market forces will accelerate poverty alleviation and nation building. He serves as a consultant to multinational firms and has a team of dedicated colleagues based in Asia who implement and monitor programs.
He challenges the old development paradigms and encourages fresh, exciting, audacious and bold out-of-the-box entrepreneurial ideas to liberate the poor. He wants to ignite the creative spark in people to release the amazing potential in each one of us to live more dynamic, fulfilling and purpose-driven lives.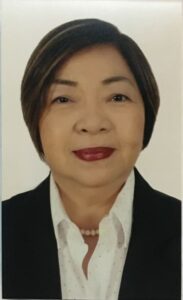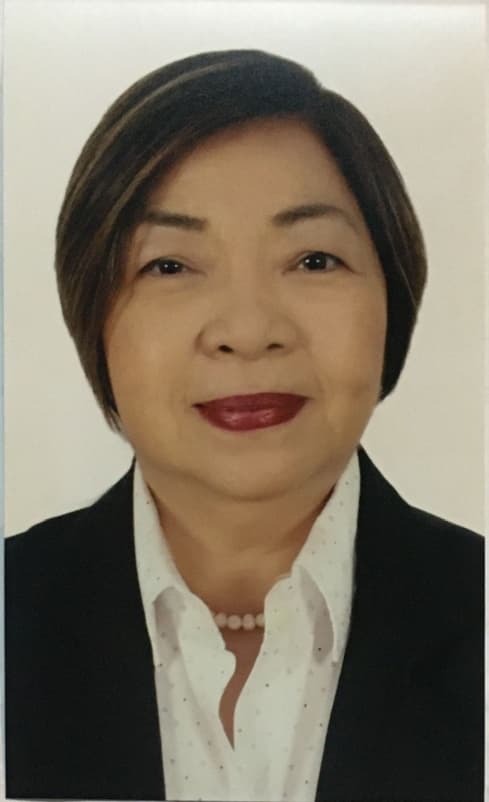 Ms. Alice Z. Cordero
Ms. Cordero also serves as President and Chief Executive Officer of TSPI Mutual Benefit Association, Inc. – the microinsurance arm of TSPI. She gained her management and leadership expertise through her solid career in banking.  She was Philippine National Bank's First Senior Vice President (FSVP) until April 2019 and was appointed as the Chief Compliance Officer (CCO) of the Bank on June 2010 with oversight of the Parent Bank, including all the subsidiaries, affiliate and foreign branches.  She also served as the Corporate Governance Executive of the Bank.  From 2008-2019, she served as Director and presently as Adviser of the Association of Bank Compliance Officers (ABCOMP). She obtained her Bachelor of Science in Business Economics from the University of the Philippines, and earned units in Master's in Business Administration from the Ateneo Graduate School of Business.
Prior to joining PNB, she was the CCO of Allied Banking Corporation (ABC) from 2007 to 2010. She worked with Citibank N.A. – Manila Branch for almost 20 years, from 1988 to 2007, and held various senior positions in the Consumer Banking Group, including Compliance and Control Director from 1999 to 2005 and concurrent Regional Compliance and Control Director for the Philippines and Guam in 2004. Her 40 years of banking experience include working for Philippine National Bank (PNB) from 2010 to 2019, ABC (1979-1983; 2007-2010, First National Bank of Chicago-Manila Branch (1983-1986), Far East Bank and Trust Company (1986-1988) and Citibank N.A.-Manila Branch (1988-2007), where she held department.